Super 5 Ford Mustang Boss, Ford Shelby GT-500, Ford F150
---
Super car RC car lovers will adore the latest muscle car with a huge engine. The Super 5 Ford Mustang RTR RC is a 1:16 with fantastic detail and extraordinary features and finishes. This is a RC car with rubber grip tires, chrome wheels and high gloss finish that allows it to stand out from other cars. It comes with a small but fully functional control allowing you full control to steer the care where you want in all directions and zipping around corners are easily done too.
---
---
Some of its most prominent features include:
1:16 scale
Light working fully
Chrome rims
Rubber tires
High gloss finish
Full function rc
Electric powered
Wall charger
Transmitter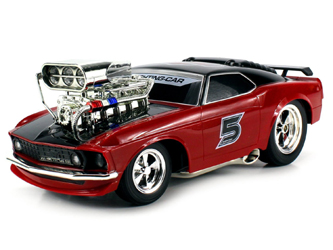 ---
---
The Ford Shelby GT-500 on the other hand is on a 1:14 scale and a must-have for muscle and RC car collectors. Often will you find the Mustang and Shelby purchased together for endless hours of fun. The remote is fully functional while the car itself is made from durable plastic with main features that include:
---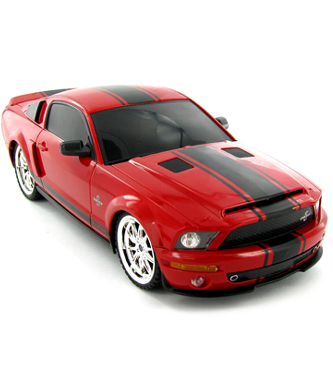 Some of its most prominent features include:
Ready to run rc
Ages eight and above
Durable plastic
Detailed replica design
Rubber grip wheels
Adjustable front wheel alignment remote control fully functional electric powered
Officially licensed car
Height of 4.25 inches
Width of 5.5 inches
Length of 13 inches
9volt battery
Rechargeable
Wall charger included
Instruction guide
---

The Ford F-150 SVT Raptor is another outstanding scale RC with all-terrain tires that makes it an outstanding of-road racer. Outstanding detail with full function control. Take note that these three Fords can be purchased single or part of a Ford bundle which gives you huge discounts. Each one are fully assembled and for ages eight and up, have intricate detailed design and high gloss paint jobs with rubber tires and variants in colors.